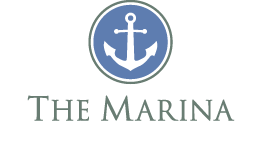 One of the finest Texas marina's, the HarborWalk Marina located on West Galveston Bay and features state-of-the-art amenities in a fabulous bay front setting. As a true convenience, members will enjoy our concierge service for boating supplies, Galveston County area information, reservations and more. Marina slips are available for a month-to-month or 12 month lease program. Transient boaters can acquire temporary memberships.
Features:
Wide, highly stable aluminum truss floating docks with hardwood decking
Slip sizes from the mid-30's up to 125′ yachts at the end of the dock's T-heads
Broadband internet, electricity and potable water at docks
Marine grade diesel & gasoline available at our fuel docks
Floating bathroom, shower, changing and laundry facilities
HarborWalk's concierge service
Highly sophisticated live bait well system
600 yards from the Intracoastal Waterway
The full-service Marina offers fuel, inshore/offshore bait, ice and cleaning facilities.